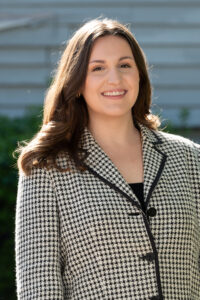 Abby Zilch, Communications Director
Abby Zilch is the Communications Director for the South Carolina Republican Party. She graduated in May of 2022 from the University of South Carolina with a degree in Broadcast Journalism and a focus in Political Science. Throughout her four years at Carolina, she paged at the South Carolina State House for the Ways and Means Committee, completed a summer internship in Washington D.C. for Congressman Joe Wilson, and a semester internship with the South Carolina Attorney General's Office.
Before coming to the State Party in July 2023, Abby worked in communications at the AG's office for the South Carolina Human Trafficking Task Force and the Violence Against Women Act Programs. She has a passion for giving the people of South Carolina a voice and an undying love for the Gamecocks.