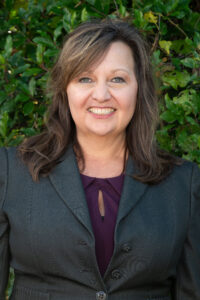 Nikki Trawick, Office Manager
Nikki Trawick serves as our Office & Membership Services Manager. She was born in St. Louis, Missouri, and is the daughter and granddaughter of Republican activists. She attended the University of Missouri on a Chancellor's Leadership Scholarship where she graduated with a BS in Hospitality Management. After several management positions with Marriott Hotels and Mirage Resorts, Nikki became an Army wife, which ultimately landed her here with her husband in Columbia, SC.
In addition to being a wife, mom, and homeschool parent, Nikki has been active in GOP politics in the Midlands. Nikki has worked and volunteered on numerous campaigns and policy initiatives. She has served as President of Capital City Republican Women, Northeast Republican Women, and was both Reading and Recording Secretary for the SCGOP Executive Committee under former Chairman Matt Moore. Nikki currently serves as the head of the Northeast Republican Club, and is Elections Chair for Richland GOP. She is married to her husband Alan, a 22 year Army veteran, and they have one son, Michael.